Location
Armory Square Park is located on 228 West Jefferson Street, 13202 (Intersection of Walton St. and S. Franklin St.)
History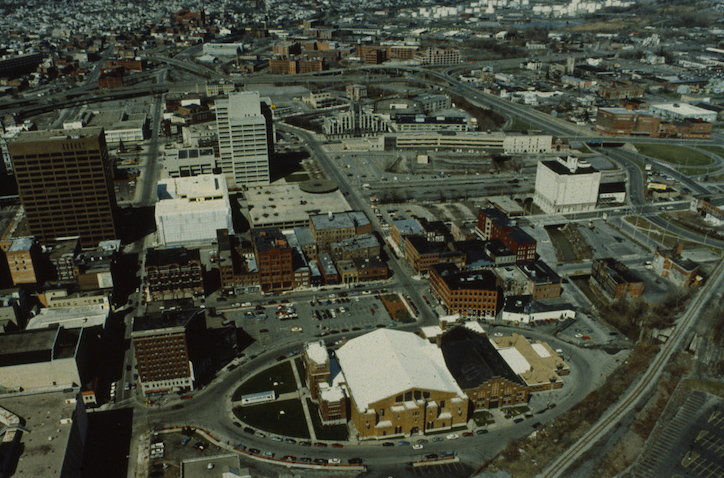 Armory Square Park is located on 228 West Jefferson Street, it was designed in 1989 by Ed Basta a landscape architect. Originally Armory Square was a swamp filled area. Soil was introduced in 1849 in order to slow down a outbreak of Malaria. Years later after the railroads were put down in Syracuse, the area was used as a place for hotels, shops, factories and warehouses. In the 1970's a group of enterprising owners and artists bought the land whom designed it.
24 Second Shot Clock
One of Armory Square Park's defining features is the shot clock. This shot clock is a 24 second shot clock, the same as the clock used in the National Basketball Association (NBA). Unveiled on March 26th, 2005, it was created to commemorate the inventor of the NBA shot clock. Danny Biasone, who owned the Syracuse Nationals (a former NBA team), first had the idea to use it in a game in 1954.
After using it in a scrimmage game, he convinced the NBA to use the invention in all of their games. The shot clock was invented here and was first used in a game here as well. The invention is often credited to saving the NBA because before its invention the NBA had problems attracting fans due to boring games. typically teams who built a lead would just pass the ball around without making a attempt to score, however after the introduction to the shot clock this was quickly died out and the game became faster and more exciting.
Hours of Operation
This park is officially open from 8:00am to 10:00pm. However, it is available for use anytime.
Safety
Armory Square Park is one of the more safer places in Syracuse. Although the city of Syracuse has a high crime rate, Armory Square is one of the few places that does not suffer from this problem. For more information about the safety of Armory Square, the neighborhood, please see Safety.
The park itself is also very safe because it is located in the middle of Armory Square and normally is a very populated area due to surrounding shops, dining, and nightlife. In addition, Armory Square has a lot of lights which deters crime.
Contacts
Logotype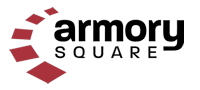 Downtown Syracuse parking brochure